500k bike ride in 48 hours FOR sean
On 20th July 2019 we lost our brother, son and uncle Sean to suicide. It was the hardest day of our lives. We wanted to prevent other men feeling as Sean did and provide them with hope for the future which is why we set up Sean's Place in his memory.
This year will be the 2nd anniversary since losing Sean and we wanted to ensure that this was a day of hope, as we celebrate Sean's life and use his story to help others as this was something he always wanted to do and now he is, in so many ways.
Sean's Place now supports over 75 men every week and we have recently acquired our very own premises meaning we can increase the services we provide and the number of men we can reach out to and support.
Our Fundraiser
On 17th-18th July, our fundraising team (Tony, Tom, Sam, Jay, Liam, Sunil and Mike and Mattie) will be taking on the enormous challenge of riding from Sean's home in Halewood, Liverpool all the way to Cardigan Bay in South West Wales and back again, in 2 days, This huge effort is over 500km and the team have been in training since January to ensure they are able to go the distance.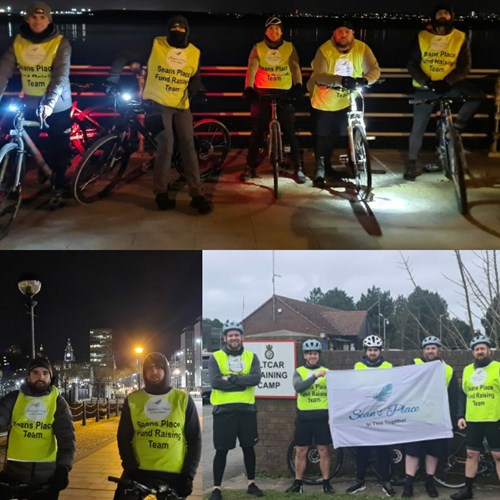 Why Cardigan Bay
Cardigan Bay was the last place Sean went on holiday with his sister Debbie, his brother in law Tony (who is leading the ride) and his niece and nephews. One evening whilst on holiday we found a remote little beach where we enjoyed a picnic together watching the sunset with no one else around us for miles.
There were some large rocks close by that the children asked if they could climb on- the answer was no as they were huge and dangerous. A few moments later we were all wondering where Sean was?…of course…Sean was up the top of the rocks that we had spent the whole evening stopping the children from climbing. This was typical Sean, he was the biggest kid with the hugest heart and we spent the whole evening laughing and smiling making the most precious memories with him, which is why we thought it would be fitting to return to that spot for this fundraiser.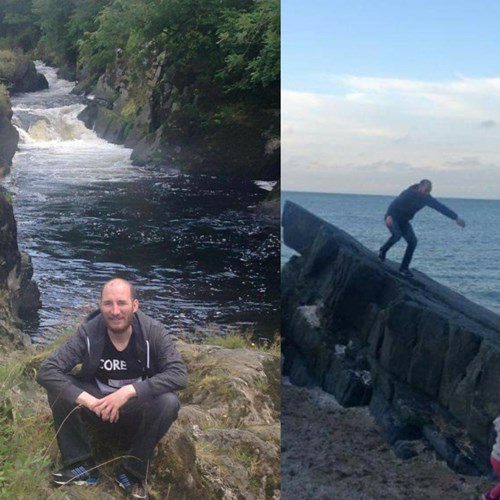 How you can help.
Sean's Place is the most amazing place making a huge difference in our community, however it costs a lot of money to keep our service running. We have been so lucky that thanks to community support we could open our own centre, however in order to sustain this and increase the number of men we can support we need to ensure we continue to challenge ourselves and continue to generate income through fundraising..
The pandemic has increased the number of men reaching out for support due to feelings of loss, depression and isolation. Thanks to Sean's Place we can now provide support to those men when they need it most, however we need your support to make this happen.
For every £80 raised we can support a man to access support, by taking part in our 1-2-1 therapies or by attending a 6 week mental health programme. The more we raise the more men we can continue to support so your help has never been more needed.
The below video shares experiences of men who have attended Sean's Place and how it has positively impacted their lives.
If you would like to donate your support would be hugely appreciated.
Thank you for reading and supporting us.
Link to donate: 
Crowdfunding to increase our capacity to support more men across Liverpool with their mental health and to ultimately prevent suicide. on JustGiving